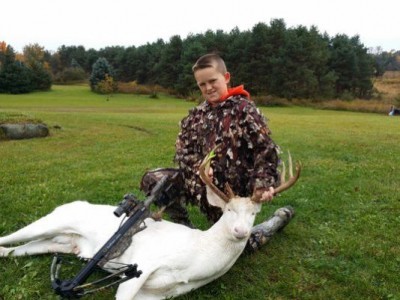 An 11-year-old hunter from Oceola Township, Michigan took the deer of a lifetime when he shot a 12-point albino buck with a crossbow on Monday. The animal was well-known to local hunters, but Gavin Dingman ended up being the one to harvest it.
"My dad was just like, 'Take a deep breath. Are you sure you can take the shot? If you're not 100 percent, we don't want to injure it,'" Gavin told the
Daily Press & Argus
.
The sixth-grader was hunting with his dad, Mick...
read more...